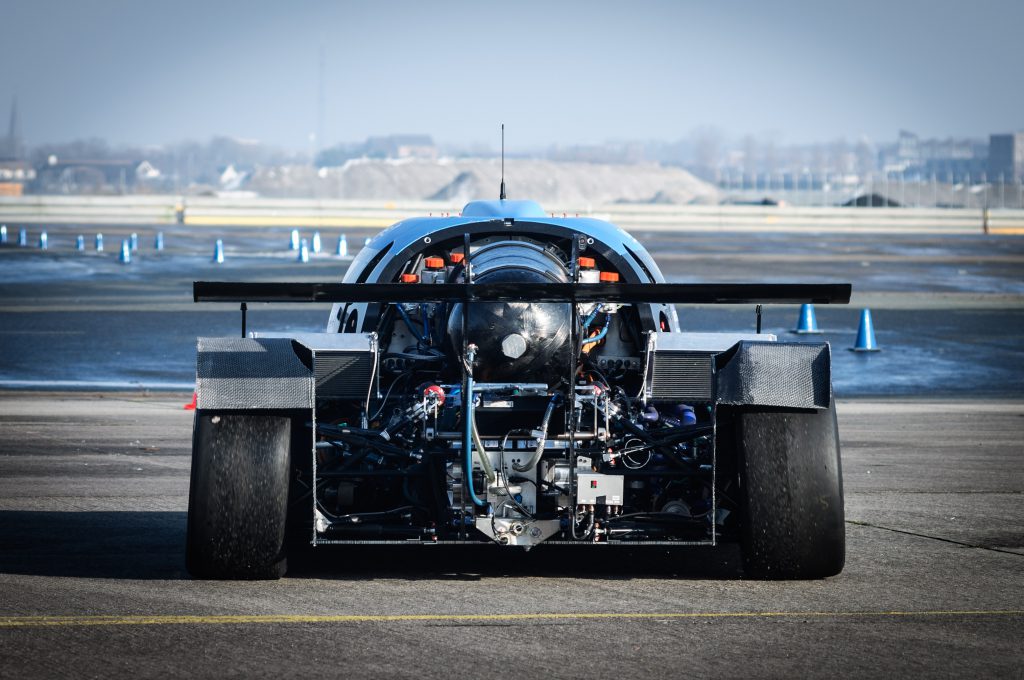 Zepp.solutions was founded in 2017 by Jan Bot, Jonas Brendelberger, Remco Duba, Joost Kortleve and Kevin Schreiber.
From 2012 onwards the founders have formed the core of the technical development group of the Forze Hydrogen Racing Team of the Delft University of Technology. The university team's main mission was to promote hydrogen fuel cell technology as one of the future propulsion possibilities for mobility. During their years in this team, the founders have led the development of several high performance fuel cell systems with peak powers of multiple hundred kilowatts. The developed fuel cell powered race cars have broken various electric lap records on international race tracks, including the fuel cell powered track record of Nissan on the Nürburgring Nordschleife and the electric lap record of Tesla on the circuit of Zandvoort. In the summer of 2017 the team made history, being the first Hydrogen and fuel cell powered car participating in an official race competition.
With a growing demand for convenient, zero-emission power solutions the founders began to analyse the market potential of their fuel cell technology in 2016 and identified clear business cases. In early 2017 zepp.solutions established its headquarters at the energy and offshore accelerator Buccaneer Delft and is since then supporting different parties in their transition towards clean fuel cell powered operations.