Waterstof.Maak er werk van.
Een baan in waterstof is een toekomstbestendige baan, een goede investering in je toekomst. Daarom bieden we je graag een uitdagende en dynamische functie in ons continu groeiende team van getalenteerde en gemotiveerde collega's. Kom erbij!
De perfecte baan voor jou
Ben je op zoek naar een uitdagende carrière op het gebied van waterstof- en brandstofcelsystemen? Zie jij jezelf als een probleemoplosser en wil je met een dynamisch team werken aan de technologie van morgen? Dan klink je als de droomkandidaat voor ons. Het onderstaande overzicht toont alle huidige vacatures. Vind je in het overzicht niet wat je zoekt, maar denk je wel van toegevoegde waarde te kunnen zijn voor ons team? Neem dan zeker contact op.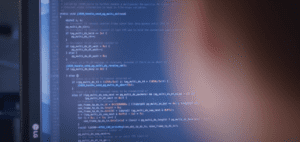 You will be designing, implementing, testing and maintaining software in Python for various tools supporting the deployment of hydrogen fuel cell systems in the field. This includes tools for remote monitoring, remote software updates, field service and diagnosis. The majority of the programming is in Python (around 85%), with the remainder in C/C++.
Reageer op een van de vacatures door op de 'solliciteer nu' knop te klikken, of door je sollicitatie te sturen naar work@zepp.solutionsKun je jouw droombaan niet vinden in het overzicht, maar ben je wel geïnteresseerd in werken bij zepp? We houden je graag op de hoogte van de nieuwste vacatures, stuur vooral een open application.