Maritieme brandstofcelsystemen
zepp.solutions is gespecialiseerd in de ontwikkeling, productie, integratie en aansturing van waterstof- en brandstofcelsystemen voor diverse toepassingen. Onze maritieme brandstofcelsystemen maken emissievrije aandrijving van schepen of toepassingen met een hoge energievraag mogelijk, zonder in te leveren op inzetbaarheid, kosten of levensduur.
Brandstofcelsystemen in maritieme toepassingen
Shipping and maritime applications range from inland and harbour vessels to recreational and luxury yachts. A maritime hydrogen fuel cell system can be used to provide propulsive power or to provide the power needed for hotel utilities.
De voordelen van een brandstofcelsysteem: het is stil, trillingsvrij en schoon.
Bij zepp.solutions hebben we ruimschoots ervaring met het ontwikkelen van maritieme brandstofcelsystemen. Voorbeelden van projecten waar we aan hebben gewerkt zijn de Rotterdamse Watertaxi waar we aan werken binnen het SWIM consortium en het ISHY project.
Bent u geïnteresseerd in onze emissievrije energiesystemen of componenten, of wilt u meer weten over de mogelijkheden die waterstof biedt voor uw maritieme toepassing, neem dan contact met ons op.
De technologie achter maritieme brandstofcelsystemen
Waterstof brandstofceltechnologie heeft een aantal grote voordelen ten opzichte van alternatieven als energieopslag in batterijen of conventionele verbrandingsmotoren. Deze voordelen komen het best tot uiting in maritieme toepassingen met de volgende kenmerken:
Langdurige en aaneengesloten inzet
Intensief gebruik
Wagenpark
Ambitie of noodzaak voor emissieloze inzet
Elektrisch aangedreven operaties onder zware omgevingsomstandigheden
Our maritime fuel cell systems are designed around PEM-stacks and can be considered plug-and-play modules. They are all-in-one packages, with integrated control systems, energy management systems, thermal control and a DCDC converter that can deliver directly to a battery of choice. 
Waterstof brandstofceltechnologie door zepp.solutions
We ontwikkelen waterstof brandstofcelmodules op basis van ons brandstofcel technologieplatform. Wat kan je verwachten van onze maritieme systemen?
Betrouwbaar. Onze maritieme modules zijn gebaseerd op beproefde brandstofceltechnologie, waardoor u verzekerd bent van vlekkeloze werking gedurende de gehele levensduur van het schip.
Flexibel. Het technologieplatform kan worden aangepast op basis van uw behoeften, met een aangepaste vorm, tankconfiguratie en batterijopstellingen. Allemaal ontworpen voor gemakkelijke integratie.
Compact. Een brandstofcel, geïntegreerde waterstoftoevoer, energy management system, thermal control, DCDC converter, alle ondersteunende systemen en control hardware in één pakket. Aangepaste configuraties zijn mogelijk.
Veilig. Een volledig geïntegreerd waterstof veiligheidssysteem in lijn met de huidige veiligheidsvoorschriften. Meerdere geïntegreerde waterstofsensoren zorgen voor een extra veiligheidslaag.
High Performance. Ontworpen en getest voor maritieme toepassingen. Een hybride configuratie met een batterij zorgt voor optimale prestaties bij zowel hoge piekbelastingen als bij lange continue inzet.
Uitstootvrij. Waterstof en lucht in, water en elektriciteit uit. Geen CO2, geen NOx, stil en trillingsvrij.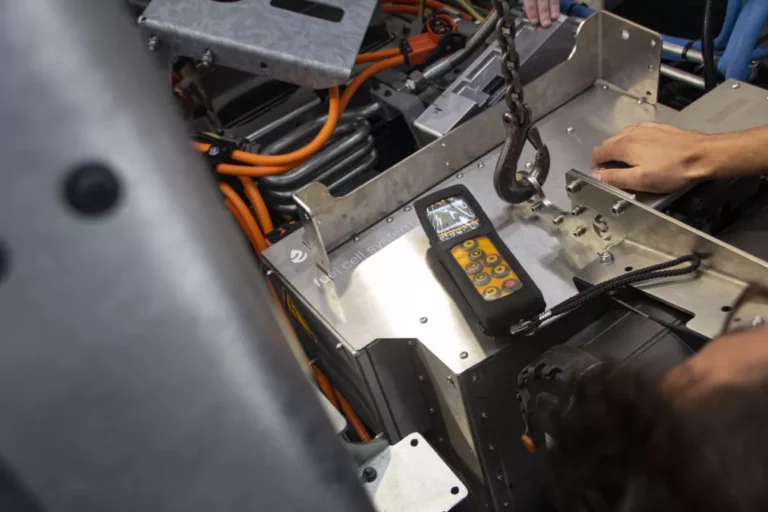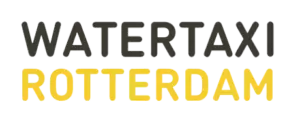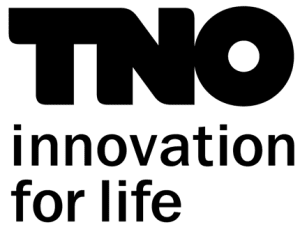 We have integrated our hydrogen fuel cell systems for both maritime and land-based applications in various projects.