Our application and onboarding process
Enthusiastic about working at zepp? Ready to kick-off or continue your career in the hydrogen sector? We're excited to hear from you. This page offers an overview of the different steps in our hiring process, so you know what to expect from the moment you send your CV to until you are part of the zepp team.
You can apply for a vacancy or submit an open application through our website or by sending an e-mail to work@zepp.solutions with your CV and motivation letter. Our HR employee will respond to your application by e-mail within three working days.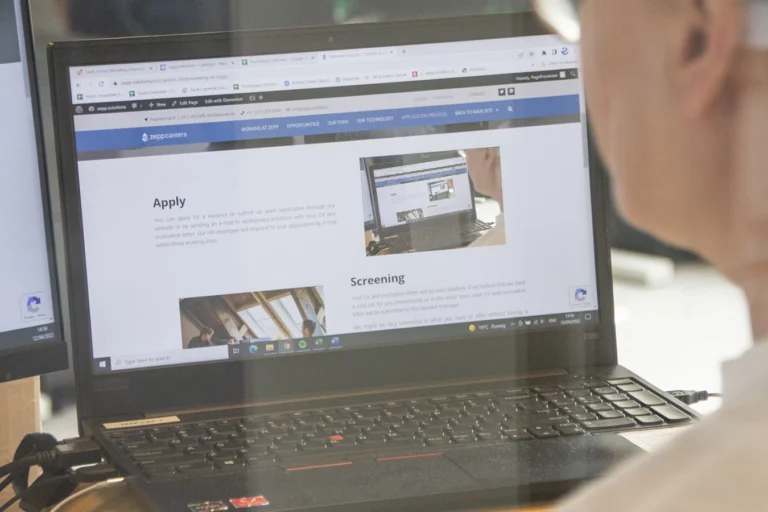 Your CV and motivation letter will be read carefully. If we believe that we have a nice job for you immediately or in the short term, your CV and motivation letter will be submitted to the relevant manager. 
We might be very interested in what you have to offer without having a suitable job for you at zepp in the short term. If that is the case, we will ask you if we can include you in our talent pool. We will keep you informed of new vacancies and we will contact you immediately if an interesting position in the team opens up for you.
Are you and zepp both excited? Then we plan a first job interview together, either online or at our office.
You will meet with your future manager and our HR employee. The goal of this first interview is to get to know each other. Is the necessary spark present? Do you feel you can work with us, and vice versa? You can ask us any questions you might have about zepp and the vacancy, and we will ask you about who you are and why you want to work at zepp.
If we are both still enthusiastic, zepp will invite you for a second interview at our office, in which one or more colleagues from zepp may join or stop by. In this interview we will go more in depth or test relevant skills. We will prepare a more substantive presentation about zepp for you, and ask you about function-specific and general capabilities. Furthermore, we are curious about your questions for us and want to hear how you envision your role at zepp.
Are we both positive? Then zepp would like to make you an offer. We will provide you a draft of the necessary documents that you can read carefully before you decide to join zepp.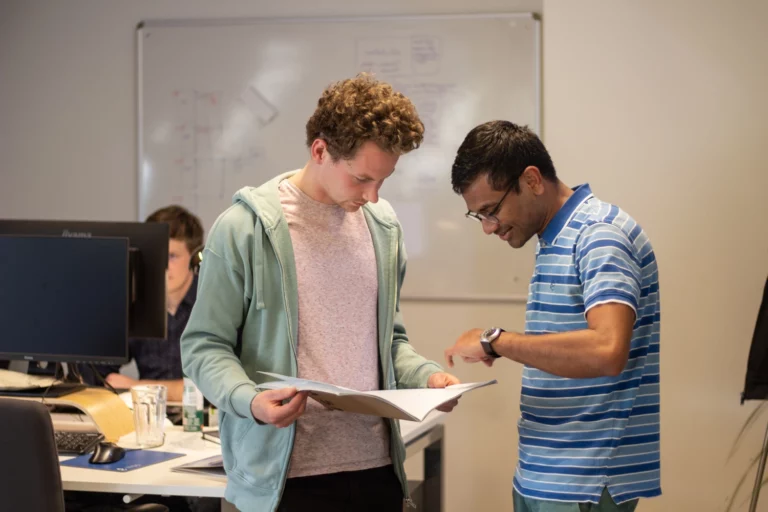 If you decide to come work with us, we will determine your first working day together. Your new colleagues will immediately start preparing your new workplace, and probably can't wait to meet you, the latest addition to the zepp team.
In your first weeks you will process a lot of information. We provide you with a large part, but we invite you to also get in contact and ask your new colleagues about their work, for example over a cup of coffee or during one of our weekly lunch break walks to the market.